Lamborghini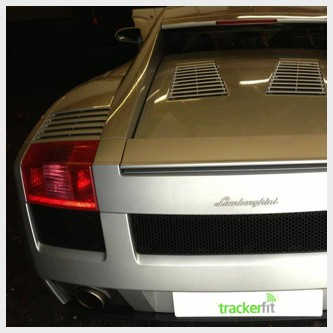 Your Lamborghini represents a significant investment, so it's a good idea to ensure it is protected against theft and vandalism. Vehicle trackers are the best solution for protecting high-value cars.
The latest tracking systems provide the highest level of protection, reducing the risk of the car being stolen and greatly increasing the chance of it being recovered if the worse does happen.
At TrackerFit we install the most sophisticated tracking solutions available on the market. These systems use the latest European-wide GPS technology and are backed by manned monitoring stations to track and monitor your vehicle 24 hours a day.
TrackerFit can install vehicle trackers on all models of Lamborghini, from the classic Muira and Espada to the newest Huracan, Aventador and Urus models. And with all TrackerFit solutions approved for use by major insurance companies, you may also qualify for a rebate on your insurance premium.
At TrackerFit we also tailor the fitting of the unit for each vehicle. The tracker unit itself can be discretely fitted in a location of your choosing and sophisticated geo-fencing solutions are available. These create a secure zone around the vehicle which can be monitored. We can even install driver recognition systems to restrict the use of the vehicle to recognised persons only.
Finally, all TrackerFit installed solutions come complete with a full installation warranty, giving you peace of mind that the system will work when you need it. So don't trust the security of your Lamborghini to anyone else, keep it protected with the latest vehicle tracking solutions from TrackerFit.