Hummer
At Trackerfit we understand your Hummer is an important, expensive asset and should be protected as safely and securely as possible from damage, theft and potential towing.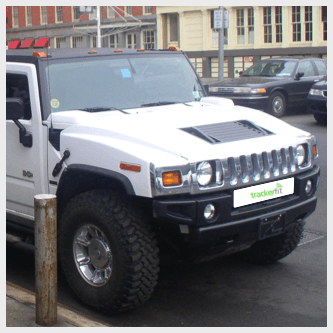 We offer a wide variety of Hummer Trackers at affordable prices, that are all top brand and top quality, providing only the highest standard of security whether you have an H1, H2, H3 or even an H3T.
The benefits of a high-grade tracker are almost endless and cannot be undersold, with products available that are insurance approved, suitable for numerous makes and models and often have geofencing and motion sense alerts included. Some trackers also offer European and/or Pan-European coverage, tow-away alerts and protection from key theft to name only a few more key advantages, so no matter the security level or type you're looking for, there's bound to be a tracker for you.
You don't have to be concerned about fitting your tracker either, as there is Nationwide installation available. An approved, experienced and professional engineer from Trackerfit will visit your home or workplace at a time convenient for you to fully fit, install and set up your tracker to Thatcham and MESF standards. You will drive away satisfied the same day with discreet and advanced technology on board, backed up by a fully manned 24-hour control centre.
We have no doubt that our range holds a product right for any proud Hummer owner, so browse below to find the perfect, affordable, high specification tracker for your needs or call us at Trackerfit for more information and further advice