Bugatti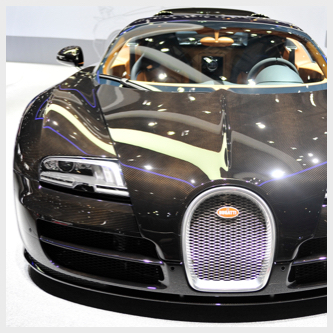 If you've invested in a Bugatti, you want to protect it to the best of your ability. That starts with ensuring you know where it is at all times.
Fitting a tracker provides you with an extra level of protection to keep your vehicle safe. As soon as your car moves, the cutting-edge motion sensing technology in your Bugatti tracking system triggers an alert which is sent to your account, accessible via tablet, desktop or smartphone. As soon as you confirm your Bugatti has been taken without your approval, it will be tracked by a 24-hour Secure Control Centre using GPS, who can then get in touch with the police for a swift recovery.
Whether you want to track your Bugatti Chiron, Divo or Veyron, the good news is all trackers supplied by TrackerFit are suitable for all models of Bugatti.
Our vehicle trackers are backed by top insurers, meaning you could also benefit from significant discounts on your premiums, and they include a warranty which covers installation and parts. Whether you need a tracker in a personal car, business vehicle or an entire fleet, TrackerFit can help. We can also fit it in your preferred location.
Your new Bugatti tracker will be simple to use, and you can even customise your service, such as being alerted to tampering. Other options include protection of key theft, geo-fencing alerts and Automatic Driver Recognition.
Not to mention you can track your vehicle throughout Europe, Russia and South Africa.
Don't take the risk, secure your Bugatti with a vehicle tracker from TrackerFit today.