Bentley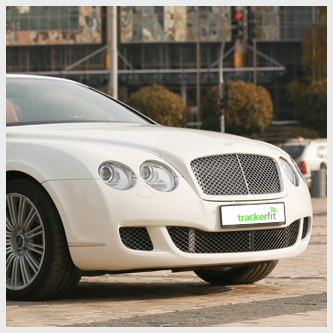 Using a tracker provides you with an extra level of protection to keep your Bentley safe, wherever you may be.
As soon as your car moves, the tracking system alerts you via an application. Upon logging into your account, the information on your car's location is shown on the screen. You can relay this information to the local authorities if you believe your car has been stolen - this will ensure the quick recovery of your vehicle.
Trackerfit can give you security on a broad international level, providing Pan-European coverage, as well as coverage in Russia and South Africa. These trackers also have multiple geofencing facilities to create a virtual boundary, enabling our software to trigger a response when your car leaves a particular area, be this your designated parking spot at work or your driveway at home. Either way, Trackerfit has you covered!
Our trackers are insurance approved and have the potential to lower your car insurance policy to minimise the costs of running your Bentley. Trackerfit can be installed in the following Bentley models released in 2019: Bentayga, Continental GT, Continental GTC, Flying Spur and Mulsanne.
Please note that this is not an exhaustive list. If you require guidance as to whether your Bentley is eligible for one of our trackers, please contact us today.