Alfa Romeo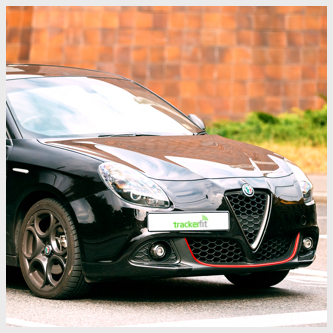 If you're wanting to remotely track your Alfa Romeo vehicle, look no further. With our range of trackers, you can discover compatible options for the latest Alfa Romeo models such as the Giulia, Stelvio, 4C Spider, Giulietta, and Mito. All trackers are specially designed to offer maximum protection and monitoring for your reassurance.
Every tracker supplied by TrackerFit is a great option for your personal car or your entire automotive fleet. Every product is approved by major insurers and comes with a warranty for parts and fitting. TrackerFit can install your chosen tracking device wherever you are at no extra cost.
The monitoring functions are easy to use, with specific alerts set up to let you know whether your car is being tampered with. It's a 24/7 service, so it also enables you to track the location of your Alfa Romeo in real time. All models offer national and European coverage as well as in Russia and South Africa.
Depending on which features match your requirements, you can select products that provide aspects such as key theft protection, ADR (Automatic Driver Recognition), motion-sensing technology and even geo-fencing alerts. Wherever your car is, you'll know about it.
An added bonus to having a tracker fitted to your Alfa Romeo vehicle is the savings you could make on your insurance policy. Because these units are insurance approved, you could earn yourself a discount from many major insurers just for being a responsible car owner.
In the event of a theft, make recovering your car simple and easy with any Protect & Connect Tracker.