Volkswagen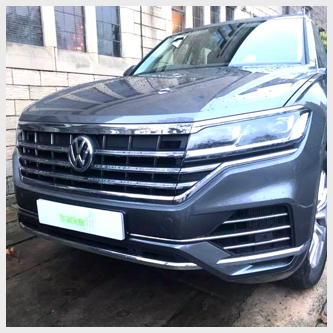 If you're looking to remotely track and manage your Volkswagen vehicle, then there are a range of tracker options available to you. Here you can find products compatible with the latest 2019 Volkswagen models such as the Golf GTI, Arteon, Jetta and Atlas, all specially designed to offer peak protection and reassurance.
Whether you're looking to protect a personal vehicle or your entire fleet, there are options that have you covered. Every tracker is approved by major insurers and can be fully fitted at no extra cost. With every tracker, you can track the location of your Volkswagen car in real time, via the 'My Connected Car' mobile and web app, with coverage available nationally and across 36 European countries, as well as Russia and South Africa. Every tracker also comes with a warranty as standard.
Each retrofit tracker option offers a different level of coverage depending on your requirements. Choose from a range of features such as motion sensing, key theft protection and ADR (Automatic Driver Recognition).
Relying on your car alarm alone could cost you, but installing a simple tracker could stop a thief in their tracks or even help recover your car in the event of a crime. Ultimately, having a fitted tracker could not only save your vehicle from theft but it could also save you money. Most major insurance providers also offer discounts on policies where a vehicle has been fitted with safety measures such as a tracker.