Volkswagen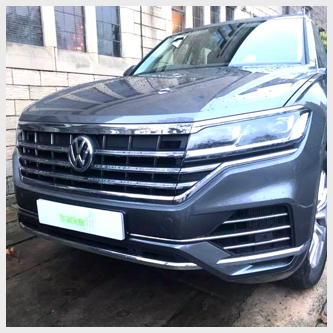 If you're looking to remotely track and manage your Volkswagen vehicle, then there are a range of tracker options available to you. Here you can find products compatible with the latest 2019 Volkswagen models such as the Golf GTI, Arteon, Jetta and Atlas, all specially designed to offer peak protection and reassurance.
Whether you're looking to protect a personal vehicle or your entire fleet, there are options that have you covered. Every tracker is approved by major insurers and can be fully fitted at no extra cost. With every tracker, you can track the location of your Volkswagen car in real time, via the 'My Connected Car' mobile and web app, with coverage available nationally and across 36 European countries, as well as Russia and South Africa. Every tracker also comes with a warranty as standard.
Each retrofit tracker option offers a different level of coverage depending on your requirements. Choose from a range of features such as motion sensing, key theft protection and ADR (Automatic Driver Recognition).
Relying on your car alarm alone could cost you, but installing a simple tracker could stop a thief in their tracks or even help recover your car in the event of a crime. Ultimately, having a fitted tracker could not only save your vehicle from theft but it could also save you money. Most major insurance providers also offer discounts on policies where a vehicle has been fitted with safety measures such as a tracker.
People also asked:
Do Volkswagen's have tracking devices? Usually an optional extra when buying a new car, we can help you cut the costs of buying a tracker through the main dealer. We offer a range of insurance and Thatcham approved category S5 and category S7, VW approved car trackers, from their recommended brand 'Vodafone Automotive'. With installation included in the price, our engineers can install your tracker at home or workplace.
How much does it cost to install a tracker in your vehicle? We have a range of Volkswagen approved trackers available from only £210 which includes nationwide installation. Subscriptions available from only £138 per year. Give us a call and we will advise you on which VW vehicle tracker is suitable for you.
How do I track my Volkswagen? Having a tracker installed and an up-to-date subscription is required. We recommend having an approved VW tracking device installed, such as the Vodafone Protect & Connect S5 VTS. This provides Europewide coverage plus Russia and South Africa, Automatic Driver Recognition, Motion sensing alerts, GSM detection and alerts, Tamper alerts (activated when the system battery is disconnected or discharged or the wiring is cut) and Tow-away alerts (triggered when motion is detected with the ignition switched off).
Do VW Golf R-line have trackers? As approved Volkswagen recommended tracker installers we offer the cost effective way of securing & monitoring your vehicle rather than through the main dealer. 'Vodafone Automotive' are VW's approved brand of Stolen Vehicle Tracking and Recovery Products. Our engineers covertly install your tracking device at home or workplace.