Lexus Trackers
Lexus shows no signs of giving up its position as Japan's largest luxury car brand; it shifted a record 698,000 cars globally in 2018.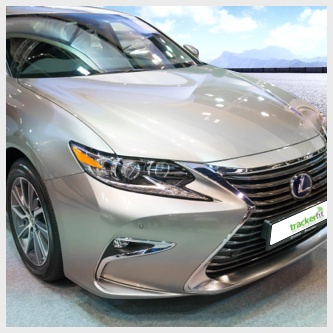 The luxury arm of Toyota, Lexus is branching out, with the launch of an eight-seater executive minivan and a wave of upgrades and new models.
With models such as the RC F and the updated LC, Lexus is also throwing off its 'sensible' reputation and producing cars which look the part as well as delivering the thrills.
However, the downside of these fabulous-looking machines is that they are eye-candy for thieves as well as petrol-heads. Trackers are not just a good idea on a car like the RC F Track Edition, which is festooned with carbon-fibre additions and go-faster gadgetry - they are essential.
But don't think you can get away with second-rate security on the more sober Lexus models. Their relative anonymity makes them ideal targets for luxury car thieves and, when they are stealing to order, their clients. A Thatcham-approved tracker - like ours - will make getting insurance cheaper, and will buy you peace of mind if your Lexus is parked somewhere thieves operate.
When luxury cars are stolen, it's often vital to know about the theft quickly in case your vehicle is being containered out of the country. That's why our trackers can send a message to your PC/Mac or smartphone if your car is moved, giving you the maximum possible time to save your Lexus. It's just not worth taking a risk with security when you're driving a luxury vehicle.