Jaguar Trackers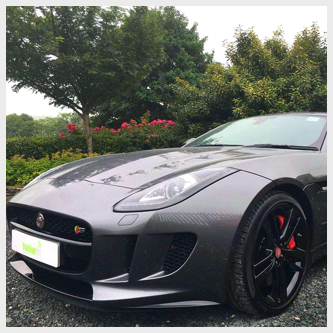 Jaguar is still one of the most popular luxury UK car brands in 2019. If you own a Jaguar, then you need to find an effective way to keep it safe from thieves. Our range of ultra-secure trackers allow you to always know where your car is.
Whether you plan to buy a Jaguar in 2019 or you already own one, our high-tech tracking devices will fit all makes and models. From the compact E-Pace to the eco-friendly I-Pace or executive Jaguar XF, we can quickly install the tracking device of your choice to monitor its movements. This means that any suspicious activity is spotted quickly.
All of our insurance approved devices are fitted by manufacturer approved engineers. For total convenience, we will come to your home or workplace to install it. With the various packages containing features like anti-key cloning technology, pan-European cover, 24-hour monitoring and motion sensing capabilities, they are the best way to beat car thieves in 2019.
Browse through our range of Jaguar approved tracking devices below to find the best one for you. Our tracking devices will not only look after your car but will also give you total peace of mind.
People also asked:
Do Jaguars have trackers? When buying a new car a stolen vehicle tracking package is often an optional extra and subscriptions must be kept up-to-date. We can help you cut the costs of buying a tracker through the main dealer. We offer a range of insurance and Thatcham approved, category S5 and category S7, Jaguar approved trackers, from their preferred tracker brand Trackstar. Our engineers can covertly install your Jaguar tracker at home or workplace. Our Jaguar recommended car trackers are fully transferable so can be removed and reinstalled on your new purchase.
Is Jaguar remote a tracker? As well as a tracker, an up-to-date subscription is also required to track your Jaguar. Trackstar is the ONLY Jaguar, Land Rover, Range Rover and BMW Approved Stolen Vehicle Tracking and Recovery Product and is approved for installation throughout the UK Automotive Industry. Prices include nationwide installation. Once activated Trackstar deploys the latest GPS Stolen Vehicle Tracking technology to locate and track your vehicle, liaise with the police and recover your vehicle in the shortest possible time.
Does the Jaguar F Pace have a tracker? An up-to-date subscription with the monitoring company is required. For some vehicles insurance companies will only offer you cover for theft if the vehicle is fitted with an approved electronic tracking device. Gain peace of mind with a Jaguar approved, Police & Insurance endorsed, Thatcham S5 (formerly CAT 5) or S7 (formerly CAT 6) approved tracking device. Prices include nationwide installation.
With increased security, the Trackstar S5 tracker features an Advance Driver Recognition (ADR) System which automatically disarms when the driver ID tag is in the vehicle. If the tag is not present when the vehicle is moved, the S5 will alert as a potential theft. The monitoring centre will then attempt to call the driver or owner to verify if there is a theft situation, and track the car.