Audi Trackers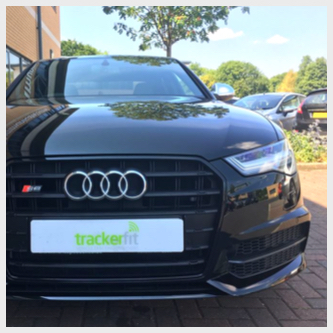 One of the most popular luxury car brands seen in Britain as of 2019 is Audi. Loved by many motorists for their sporty looks and total driveability, they remain one of the world's major car manufacturers. This desirability means that, if you own an Audi, you need to find a way to keep it safe from criminals. Our range of secure and reliable trackers will allow you to always know where your Audi is in 2019 and keep it out of harm's way.
Whatever Audi you own, our cutting-edge tracking devices will fit all models. From the sporty R8 to the family-sized A3 or prestigious A6, we can install the tracking device of your choice quickly to monitor its movements. This allows any unauthorised activity to be picked up on fast and dealt with.
All our tracking devices are fitted by approved Vodafone approved engineers and are also Thatcham approved. For complete convenience, we are happy to visit your workplace or home to complete the installation. The various packages we offer contain powerful features like pan-European coverage, motion-sensing technology and automatic driver recognition. There is even a tracker package to keep your caravan safe in 2019!
Browse through our selection of Audi tracking devices below to find the best one for your needs. When you find one you like, simply get in touch to start your cover immediately.
People also asked:
Do audi's have tracking devices? Usually an optional extra when buying a new car, we can help you cut the costs of buying a tracker through the main dealer.We offer a range of insurance and Thatcham approved category S5 and category S7, Audi approved car trackers, from their recommended brand 'Vodafone Automotive'. With installation included in the price, our engineers can install your tracker at home, workplace or even at the dealership.
How much does it cost to install a tracker in your car? We have a range of Audi approved trackers available from only £210 which includes nationwide installation. Subscriptions available from only £138 per year. So whether you require an Audi RS3 tracker, Audi S3 tracker, or a Q5, Q7 Thatcham approved tracker you can give us a call and we will advise you on which tracker is suitable for you.
Can audi track my stolen car? A tracker and subscription is required. We recommend having an approved Audi tracking device installed, such as the Audi Vodafone tracker, Vodafone Protect & Connect S5 VTS. This provides Europewide coverage plus Russia and South Africa, Automatic Driver Recognition, Motion sensing alerts, GSM detection and alerts, Tamper alerts (activated when the system battery is disconnected or discharged or the wiring is cut) and Tow-away alerts (triggered when motion is detected with the ignition switched off).
Does Audi Q5 have a tracking device? As approved Audi recommended tracker installers we offer the cost effective way of securing & monitoring your vehicle rather than through the main dealer. 'Vodafone Automotive' are Audi's approved brand of Stolen Vehicle Tracking and Recovery Products. Our engineers covertly install your tracking device at home, workplace or even at the main dealership.
Does Audi Q7 have a tracking device? For some vehicles insurance companies will only offer you cover for theft if the vehicle is fitted with an approved electronic tracking device. A stolen vehicle tracking device is often an optional extra when buying a new car. We offer a range of cat S5 and cat S7, insurance approved, Thatcham trackers, from Audi's preferred brand, Vodafone Automotive. Our engineers can covertly install your tracker at home, workplace or even at the main dealership.