Audi Trackers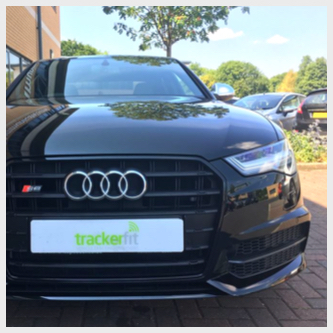 One of the most popular luxury car brands seen in Britain as of 2019 is Audi. Loved by many motorists for their sporty looks and total driveability, they remain one of the world's major car manufacturers. This desirability means that, if you own an Audi, you need to find a way to keep it safe from criminals. Our range of secure and reliable trackers will allow you to always know where your Audi is in 2019 and keep it out of harm's way.
Whatever Audi you own, our cutting-edge tracking devices will fit all models. From the sporty R8 to the family-sized A3 or prestigious A6, we can install the tracking device of your choice quickly to monitor its movements. This allows any unauthorised activity to be picked up on fast and dealt with.
All our tracking devices are fitted by approved Vodafone approved engineers and are also Thatcham approved. For complete convenience, we are happy to visit your workplace or home to complete the installation. The various packages we offer contain powerful features like pan-European coverage, motion-sensing technology and automatic driver recognition. There is even a tracker package to keep your caravan safe in 2019!
Browse through our selection of Audi tracking devices below to find the best one for your needs. When you find one you like, simply get in touch to start your cover immediately.