Cheap Car Trackers

They say you can't put a price on peace of mind, and that is certainly true when it comes to ensuring your vehicle is safe and protected from theft. For many of us, our cars are our pride and joy - however, without proper security measures they're also an easy target for thieves and opportunist criminals. Why take the risk? Protect your car today with cheap car trackers from TrackerFit.

If you've ever experienced that horrifying moment when the realisation dawns that your vehicle has been stolen, you'll understand how important security measures such as cheap car trackers are. We have over 25 years experience protecting vehicles from theft by supplying and installing reliable, durable but cheap car trackers. We've literally installed thousands of car trackers on vehicles throughout the UK and are committed to providing the ultimate in quality and value for money.
You may think that a car tracker is too expensive or costly to run, however, we offer a great selection of car trackers to suit all budgets and requirements. If you're looking for a range of cheap car trackers that will give you peace of mind and ensure your car is protected then look no further.
Cheap Car Trackers from TrackerFit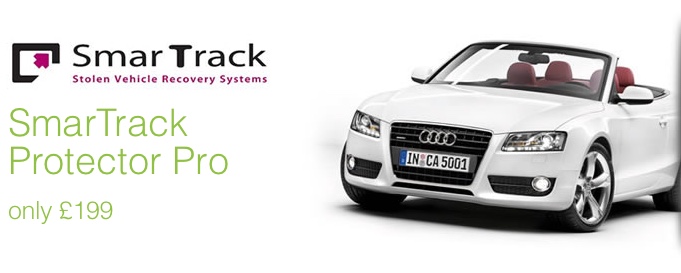 Suitable for all makes and models of car the SmarTrack Protector Pro is one of our most popular cheap car trackers. Packed with useful features such as GPS and GSM technology, motion sensing alerts, European coverage as standard and an extended three year warranty this vehicle tracker offers complete protection and real value for money.
If the worst happens and your car does get stolen SmarTrack work tirelessly to establish the exact location of your vehicle and liaise with all the relevant recovery services to ensure your car is located in the quickest possible time.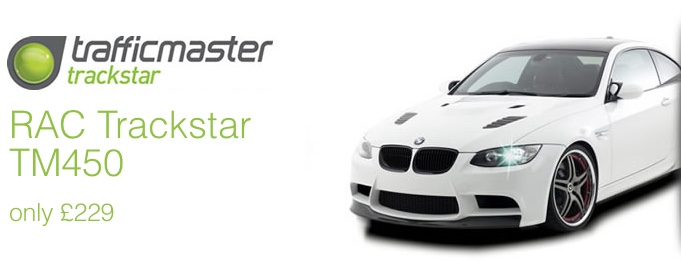 Approved by Jaguar, BMW and Landrover the RAC Trackstar TM450 is suitable for all makes and models of cars. It's also insuranced approved meaning your insurance company could offer you a discount on your insurance premium if you have this car tracker fitted.
As far as cheap car trackers go, this is one of the best - our price includes nationwide installation at your home, workplace or even your car dealership. All our cheap car trackers are fitted by a Trackstar Approved Engineer.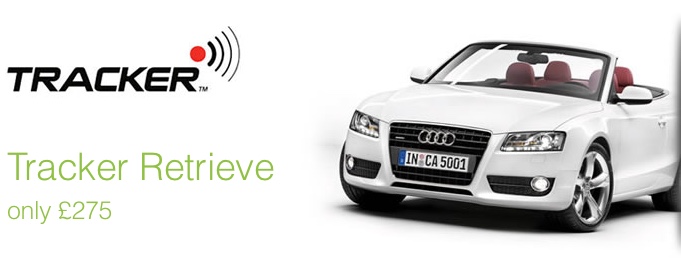 One of the worlds most advanced tracking devices the Tracker Retrieve offers unparalelled service. Approved by Mercedes, Lexus and Toyota this is the creme de la creme of cheap car trackers.
It comes with European coverage, is Thatcham Approved and can even be tracked in underground car parks and containers! It's suitable for all makes and models of vehicles and can even be used on Trailers and Caravans!
For more cheap car trackers please browse our website, if you need any help or advice then please call us on 0800 096 3092 - we're waiting for your call!