Car Trackers Sussex

Recent statistics suggest Sussex Police sees a lower rate of car thefts than most other forces in the country!
But car owners still need to be cautious, especially those living or working in the RH11 part of Crawley, Brighton and Newhaven, all of which have high car theft rates compared to the rest of the county.
Luckily there's a cost effective solution to keeping your vehicle safe 24/7 in Sussex, a sophisticated car tracker. Discreetly installed a car tracker provides around the clock protection and can help in the recovery of your vehicle should the unthinkable happen.
Specialists in car trackers Sussex TrackerFit supply and install some of the best car trackers on the market from leading brands such as:


No matter what make or model of car you drive, we've a sophisticated car tracker for all vehicles from Vauxhall Corsas to Porsche 911s and everything else in between.
Feature Rich Car Trackers From TrackerFit
Utilising the most advanced GPS, GSM and VHF tracking technology a car tracker provides around the clock protection. Other features of the car trackers we supply include: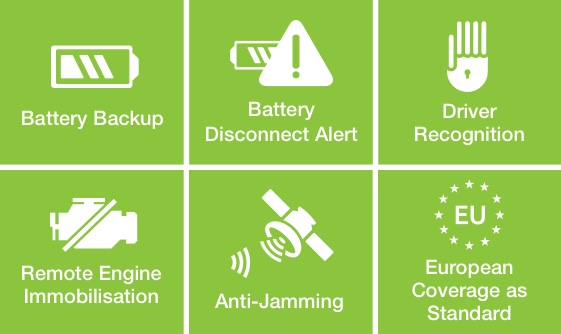 Reduce Insurance Premiums
Did you know a sophisticated car tracker could also help reduce insurance premiums? Most insurance companies in the UK approve the car trackers we stock.

What to do if your car is stolen...
Once you've confirmed the theft of your vehicle secure Control Centres will work alongside Sussex Police to track down and return your vehicle!
So what next?
If you'd like to benefit from a car tracker then call our tracking device experts for advice! We'll help you choose the best car tracker for your vehicle and arrange an installation slot to suit your schedule. Call 0800 756 5100 to arrange an installation in Sussex.