Car Trackers Northants
While national car theft statistics have fallen this year, for the residents of Northamptonshire, the county's vehicle crime rate remains high. There are 229 recorded offences per 10,000 cars and an overall average of 435 car thefts, attacks and break-ins per month.
Worrying statistics on car crime in Northants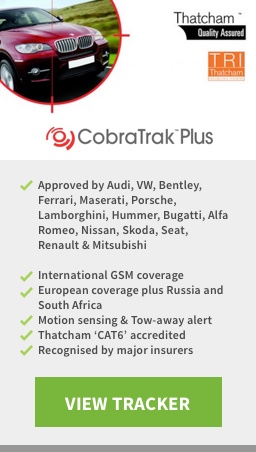 Statistics show that the worst affected areas include postcodes around NN1 and NN2 as well as hotspots near Wellingborough Road, Kingsthorpe, Eastfield Park and Kettering. If you're living or working in these areas, it's important to make sure that you take every precaution to protect your car. Luckily, Trackerfit is here to help.
Protect your investment with a car tracker
We understand that, for a lot of people, a car is not only a means of transport, but an investment, and we can help you to protect that investment in a way that is not only simple but cost-effective too. A sophisticated car tracker provides 24/7 protection for your vehicle and is an easy, affordable way to take the stress out of caring for your car.

As one of the leading fitters of car trackers in Northants we stock and install trackers from the industries biggest brands, including:

Scorpiontrack

Trafficmaster

Cobratrak

Tracker

SmarTrak

British Tracking Systems
Insurance approved car trackers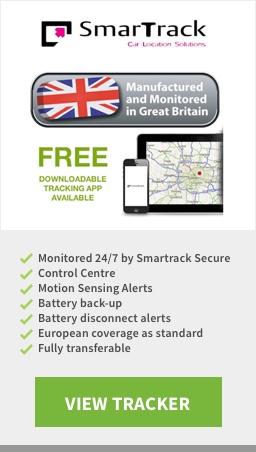 Having so many options to choose from can be overwhelming, but don't worry - all of our car trackers are high quality and insurance-approved, and our expert team are always on hand to help you choose the right model for your car.

Benefits of protecting your car with a car tracker

Aside from providing peace of mind, each of our car trackers comes with a range of benefits, including:
Reduced insurance premiums
The car trackers we stock are approved by most insurance firms and a majority of companies offer lower premiums to drivers who have a sophisticated tracker installed in their vehicle.
If the unthinkable does happen, our 24 hour Secure Control Centre will work alongside the Northants Police Force until your vehicle is located.
Free installation by a Thatcham-approved installer
All of our nationwide installations are completely free of charge and carried out by a member of our Thatcham-approved installation team at a time and date to suit you.
By using GPS, GSM, VHF and advanced motion sensing technology, your car tracker is able to recognise when your car is being moved illegally.
As well as being fitted by a trained professional, all of our car trackers come with a guaranteed product warranty, to give you complete confidence in your car protection system.

So, what next?

To book a car tracker installation in Northants or find out more about the car trackers we stock, simply order online now or call our experts on 0800 756 5100 to discuss your needs.