Why do you need a car tracker?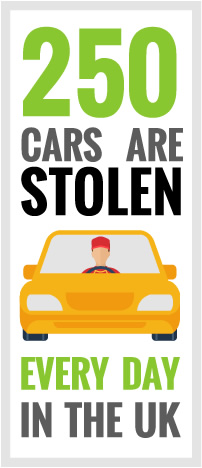 If you have a car, you could benefit from a car tracker in Derby - it's as simple as that.

In the last year 95,681 cars were reported stolen, a statistic that works out at an average of more than 250 cars stolen every single day in the UK. A car tracker is a simple device that's wired into your vehicle to prevent theft and recover stolen cars - our stolen vehicle trackers can be used to recover vehicles fast, often within the hour.
The devices use the most up to date global positioning and motion sensing technology, and are installed discreetly into your car.
A car tracker can recognise when your car or vehicle is moved illegally with motion sensors and once you've confirmed the theft with us, we can track it from a secure control centre which is manned 24 hours a day, liaising with the police until it is found and returned to you.

You can also rest assured that all of our vehicle tracking devices have battery backups, so you know that your car is always safe, secure and recoverable.
A company you can trust
Here at Tracker Fit we are and installers for a range of tracker manufacturers, allowing us to fit devices that are recommended by major insurers quickly and at a place and time convenient to you. That could be your home, your workplace or anywhere else that's handy for you.
Engineers are all accredited and abide by the MESF code of practice, meaning that you can trust them to install your tracker correctly and covertly.
Car trackers in Derby and beyond:
We're able to cover all UK postcodes, so whether you need a van tracker in Vauxhall or a car tracker in Derby, we're sure to be able to help.

If you're thinking about fitting a car tracker in Derby into your home or business vehicle, give us a ring today on 0800 756 5100 for free advice, or to book an installation.