Car Trackers Bradford

It's a worrying time for drivers in Bradford, as the number of car crimes being reported to the police have soared.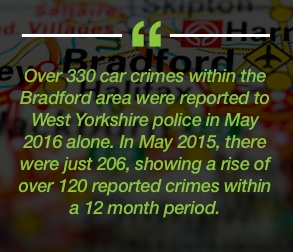 Over 330 car crimes within the Bradford area were reported to West Yorkshire police in May 2016 alone. In May 2015, there were just 206, showing a rise of over 120 reported crimes within a 12 month period.

With statistics like these, it's easy to be anxious about your car's safety. Luckily, there's an easy, cost-effective way to secure your vehicle. Specialists in car trackers Bradford Trackerfit supply and install sophisticated car trackers for all makes and model of vehicle.
As a leading supplier of car trackers Bradford we stock leading brands including:

Feature Rich Car Trackers
Sophisticated tracking devices from Bradford's leading car tracker specialists use motion-sensing technology to track the movement of your vehicle. The tracker recognises any illegal movement and notifies you of it right away.

Once the police have been informed, they can use the information from the tracker to confirm the vehicle's location and recover it as quickly as possible. Other key features include: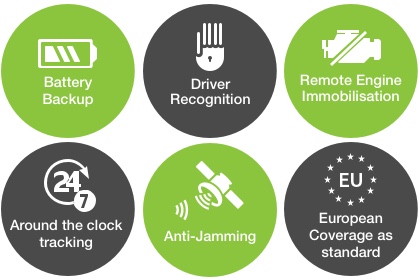 With prices starting from under £200, it's never been easier to keep your car safe and secure 24 hours a day, 7 days a week.

Thatcham Approved Installation Service Across Bradford
We offer free, nationwide installation across Bradford at a time and a place to suit you, with trackers available for any make or model, from a Ford Focus to a Bentley Continental GT.

Reduce insurance premiums with a car tracker
Having a tracker fitted can even lower your insurance costs, and with premiums at an all-time high, that can only be a plus!
So, what are you waiting for? Choose TrackerFit for car trackers Bradford
Give TrackerFit a call on 0800 756 5100 to speak to one of our expert advisors, and make your car safe today.