Car Tracker Supplier

In today's day and age vehicle theft is on the rise and with it comes an increase in insurance premiums, much to everyone's disappointment! But don't worry, helping to prevent vehicle theft and reduce insurance premiums simultaneously tracking devices are an excellent way of safeguarding your most prized possession. And here at Tracker Fit we are one of the UK's leading car tracker suppliers!
Are Car Trackers Effective?
To date car trackers have helped recover over £460,000,000 worth of vehicles in the UK.
So it's safe to say a car tracker is extremely effective. And with high quality car trackers available from a leading car tracker supplier from just £199.00 it pays to invest in a tracking device!
How Do Vehicle Trackers Work?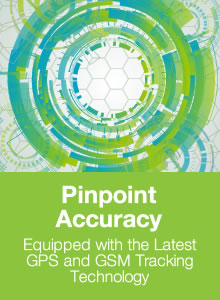 As a leading car tracker supplier we stock an extensive range of high-class car trackers suitable for all makes and models of vehicle.
Equipped with the latest GPS and GSM tracking technology, our car trackers provide pinpoint accuracy helping to recover stolen vehicles if the unthinkable happens.
As soon as you report a theft our secure control centre will detect and track your vehicle whilst working alongside the police force until it's returned to you.
Installed discreetly in your car, our tracking devices use the most up to date technology to recognise illegal movement of your vehicle. And because all our tracking devices have battery backups you can rest assured that your car is protected 24 hours a day, 7 days a week!
Free Nationwide Installation
Our free nationwide installation service is another reason why we have fast become one of the UK's leading car tracker suppliers.
All our installers are Thatcham Approved and will come to your preferred location at a time that best suits you, so you've no need to worry! All car trackers are installed discreetly for added peace of mind.
Worried your vehicle maybe at risk? Get in touch with our team of experts today to fin out which car tracker would best suit your requirements. Call us on 0800 096 3092 and benefit from expert advice and guidance from a leading car tracker supplier!