About This SmarTrack Protector Pro Global
Product Information
SmarTrack Protector Pro Global Tracker Insurance and Thatcham CAT 6 / S7 approved, proactive GPS - GPRS - GSM - LBS vehicle tracking system.
Suitable for all makes and models.
Price includes: Nationwide Installation at home or at work, fitted by a SmarTrack-approved engineer.
FREE downloadable mobile phone app available.
Main Features...
Uses GLONASS (Global Navigation System Satellite) and GPS satellites.
Small, covert black box with Internal Aerial Technology - GPS - GPRS - GSM - LBS.
IP67-rated waterproof case.
Free Global Telemetrics Android / Apple app.
Monitored 24 hours a day with Stolen Vehicle Recovery (SVR Guard and Recovery) in the UK.
Three year warranty, plus no quibble parts and labour warranty (extendable to 12 years).
Thatcham-approved CAT 6 / S7.
Movement sensor alert.
Battery disconnect alerts.
12 and 24 volt compatible.
How It Works
Suitable for most vehicles including:
Cars, vans, leisure vehicles (including motorhome trackers), plant and machinery, HGVs, boats, motorbikes, quadbikes and more.
How SmarTrack Protector Pro Global Car Trackers Work
The SmartTrack Protector Pro Global uses the latest in tracking device technology. A GSM/Satellite connectivity without external aerials makes the device much easier to hide in your vehicle, and therefore, much less likely to be spotted and tampered with.This device can be tracked worldwide, and is insurance-approved to Thatcham Category 6 / S7 for all vehicle types.
If, god forbid, your vehicle is stolen, SmarTrack will establish the exact location of the stolen vehicle using GPS technology and highly detailed mapping screens. It will then liaise with the police, security and recovery services on your behalf, sending out regular location updates as necessary until your vehicle is located and recovered.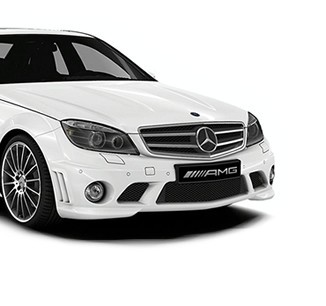 Once your vehicle has been located, SmarTrack will arrange for a security guard to wait with the vehicle until recovery can be arranged.
Why Choose a SmarTrack Protector Pro Global Car Tracker?
Unlike some other vehicle tracking device brands, SmarTrack Protector Pro Global can be transferred from one vehicle to another. This must be carried out by a SmarTrack approved engineer.
This product has been designed and manufactured in Britain for SmarTrack and has acheived e-mark and Thatcham TQA453 / S7 status.
The SmarTrack Protector Pro Global is an ideal tracking system for cars, vans, motorhomes, HGVs, classic cars and high value vehicles. The tracker has internal aerials for higher security, and a IP67 waterproof casing for extra protection.
This system is covertly fitted by our SmarTrack-approved installers, who are located throughout the UK.
Optional Extra: SmarTrack D-iDT
D-iDT Bluetooth Driver Detection Tags - The simple to use credit card sized driver recognition system that you can keep in your wallet or purse. Driver Detection allows further protection of your vehicle, the system checks to determine the card is present while you are driving. Driver Detection is a Bluetooth enabled, rechargeable tag that you must carry with you whenever you drive your vehicle. The tracking system fitted to your vehicle will recognise if the tag is present in the vehicle whenever it is moved. If the card is not present, an alert will be generated to the Global Telemetrics Control Centre. The system is monitored 24 hours a day, 7 days a week.
The main benefits of the D-iDT cards are as follows:
Rechargeable via USB minimising false alerts, battery issues and engineer visits
Credit card shape and size for more convenient storage
Bluetooth connection to the tracking device, minimising wiring and therefore making the unit even harder to detect
SmarTrack Protector Pro Global Subscription Options
Including guard and recovery:
Yearly subscription: £149 inc. VAT.
2 Year subscription: £249 inc. VAT.
3 Year subscription: £339 inc. VAT.
or Duration of ownership: £499 inc. VAT.
Subscriptions purchased by Direct Debit:
Stolen Vehicle: £12.49 inc. VAT per month.
The minimum term will be 12 months, and the first month's payment will need to be paid upfront to Smartrack, once the device is fitted.