About This Metatrak Pulsar (Battery Powered)
Product Information
Battery powered Meta Trak Pulsar: App based portable tracker (self installed)
Mobile phone App with Geofence & low battery alerts
Suitable for most makes and models.
Price includes: Device & free tracked courier delivery
Optional: Nationwide Installation at Home / Workplace / Storage facility or dealership. Fitted by a Meta Trak Approved Engineer for only £59.
Main Features...
Up to 3 years battery life (replaceable)
Ideal for non-powered assets & classic vehicles
Fully waterproof (IP67)
Mobile app
UK & European coverage
Geo-fence alerts
Low battery alerts
Transferrable between assets
3 Year Warranty
How It Works
NEW Battery Powered Meta Trak Pulsar tracker is a portable stolen vehicle tracking system ideal for non-powered assets such as trailers, caravans, horse boxes, classic cars, plant machinery, motorcycles and boats.
Specially developed to protect unpowered or infrequently used assets to avoid draining the battery, Battery Powered Meta Trak Pulsar is a self-contained device with its own power source and therefore does not need to be wired into your asset's electrical system.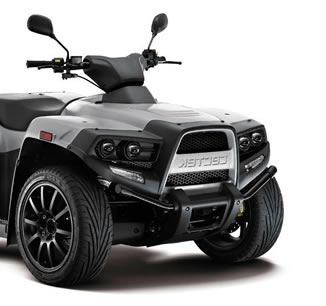 This means, that there are less restrictions on where the unit can be installed within the vehicle and also increases the range of assets that can be protected.
The three-year service package connects you to your asset via the Meta Trak Pulsar app. It's intuitive and easy-to-use and you can manage the tracking of multiple assets from a single account.
Should your asset get stolen, Meta Trak's team of professional theft management specialists are on-hand 24/7 to track your asset and liaise directly with the Police to help them locate it.
The Pulsar tracking device remains in sleep mode until its daily programmable awake times, prolonging the battery life and ensuring that it's totally undetectable. The tracker will wake up at an exact time each day to communicate your asset's location. You can customise an additional 1-3 wake-up times every 24 hours, to best suit your needs.
During a scheduled wake-up, your device will check for, and action, any pending commands:
Position Request Receive an update of your asset's latest position
Geo-fence Breach Get alerted if the asset moves outside of an established a Geo-fence zone
Activate Theft Mode Receive the asset's location every 60 seconds if a theft has occurred
Battery Status Get a notification if your device battery is low
Tracking coverage throughout the UK and Europe.
Subscription options:
3 Years subscription £129.95