About This Trafficmaster Fleet Director
Product Information
Trafficmaster Fleet Director Tracker: Fleet Tracking System.
Suitable for all makes and models.
Price includes: Nationwide Installation at Home / Workplace, fitted by a Trackstar Approved Engineer.
Main Features...
Email alerts keeping you in control
Increased safety and security for your vehicles and drivers
Emergency & Breakdown (E&B)
Call your drivers using the Fleet Director
Custom Reporting
Real-time fleet analytics
Driver Safety Dashboards and Event Reply of Unsafe Driving Events.
Fleet Director Mobile applications
Tiled mapping and Multiple Vehicle Playback.
Unique nearest vehicle ETA
Connected Navigation
Route Scheduling
Historical reporting
How It Works
Trafficmaster Fleet Director now comes with a host of new features that really set it apart from the competition. Fleet Director has been designed to be intuitive from the beginning and has a class leading user experience.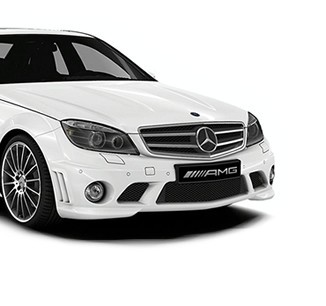 Price includes Nationwide Installation at Home / Workplace, fitted by a Trafficmaster Approved Engineer.
Driver Safety Dashboards and Event Reply of Unsafe Driving Events. Safety Analytics monitors safety-related activity and presents it in a dashboard showing best and worst drivers in the fleet. Dangerous behaviours can be visualised in map view and individual incidents and be 'played back' just as they happened in real time!
Custom Reporting, Charting and Business Intelligence. Time is money. Simply 'drag and drop' the data that you want in your report from a list of metrics, and generate a custom report in a flash. Easily generate multiple chart types against your data and include multiple accounts linked together, viewing your entire organisation on one screen.
With Teletrac's Fleet Director Mobile applications for the Apple® iPad® and Apple® iPhone®, you don't need to be tied to your desk to keep up with your fleet. Access to real-time information allows you to instantly locate and track vehicles from anywhere, at anytime.
MultiView™ tiled mapping and Multiple Vehicle Playback. Fleet Director is the industry's only fleet management solution that lets dispatchers and managers view multiple interactive maps on the same screen, each map displayed in its own independently controlled window.
Real-time fleet analytics in dashboard displays. An industry first, Fleet Director distils wide-ranging operational data from the most recent 24 hours into a single dashboard-type display that users can grasp at a glance to improve decision making. Users can view this data 24/7 through any Web browser.
Unique nearest vehicle ETA. Nearest may not mean quickest. The closest vehicle to your customer may not necessarily get there in the quickest time. Fleet Director can find the 'nearest vehicle' using real-time traffic information, real road speeds and a real ETA, which is far more accurate than the 'as the crow flies' method used by other fleet tracking companies.
Connected Navigation. Upgrade to include state-of-the-art satellite navigation with live traffic avoidance. Trafficmaster Fleet Director can be integrated with Smartnav, our industry leading Satellite Navigation system, helping your drivers reach their destination avoiding traffic jams, saving time, fuel and unnecessary vehicle wear and tear.
Two-way driver communication. Fleet Director can be specified with two-way Messaging using our Colour Touchscreen. This enables clear and concise two-way real-time messaging between you and your drivers. Each message is time and location stamped to give another dimension in maximising fleet efficiency.
Emergency & Breakdown (E&B). Address duty of care and the health and safety of your drivers - give them peace of mind that if they find themselves in a medical emergency, crime situation or breakdown, our team of Personal Assistants are always there at just the touch of the screen 24/7, 365 days of the year.
Route Scheduling
New additional tool that calculates the most effective routes for multiple destinations in a given time period
No more guess-work to work-out the most efficient order of delivery destinations
Ensures that the drivers get as many drops completed
Destinations are then sent to the vehicle's Smartnav system in the most time efficient order
The driver simply selects the destination in the order provided
Route Scheduling allows the dispatcher to find the optimum order for a delivery schedule for a particular drive
The dispatcher enters the start and end time of the day, the amount of time spent at each delivery address, the start point of the journey, all destinations and an end point.
The Route Scheduler then calculates the route. If the destination cannot be reached in the given time scales, the dispatcher will be able to either extend the day or remove destinations
Historical reporting. Scheduled Reporting, direct to you. When you need a regular report on your drivers you just set them up once, and you will receive them via email automatically, whether daily, weekly or monthly.
Subscription options:
Optional extras:
Optional Built in Smartnav satellite navigation £99 fitted.
Optional Smartnav colour screen £199 fitted.