About This SmarTrack Alert24 Keyguard
Product Information
Smartrack Alert24 Keyguard Tracker: Insurance & Thatcham approved system (TQA023).
Suitable for all makes and models.
Price includes: Nationwide Installation at Home / Workplace, fitted by a SmarTrack Approved Engineer.
FREE Downloadable Mobile Phone App Available
Main Features...
Insurance approved covert GPS-GSM Tracking system
Offers worldwide Tracking
See your asset live at home by PC
Includes Movement, Battery, Speed and Temperature sensors
Battery back up
3 year warranty
Comes with 2x driver tags
How It Works
This system has DRS Driver Recognition System and is supplied with 2x wireless driver tags. If the tracker senses that the driver tag isn't present when driving a signal is sent to the Smartrack secure control centre who will in turn inform the owner of a possible theft. This is ideal for additional protection against key theft + car-jacking.
SmarTrack utilises the satellite based GPS system for vehicle location. This enables the 24hr Secure Operating Centre to pinpoint your vehicle's exact location within seconds. GSM technology is employed to communicate with the SmarTrack system.
This is ideal for additional protection against key theft and car jacking and we advise this system for low use sports cars, classic cars, caravans and Motorhomes.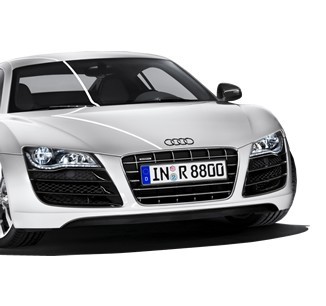 The Alert24 system incorporates a coded remote movement sensor which detects unauthorised movement of the vehicle. If the vehicle is illegally moved, a signal is sent to the SmarTrack Secure Operating Centre who will in turn call the owner to confirm a possible theft.If the theft is confirmed, SmarTrack can begin to track the vehicle live.
The Alert24 is supplied with its own back up battery.
If your vehicle is stolen, you obtain an incident/crime number from your local Police and pass this to the 24hr SmarTrack Secure Operating Centre. SmarTrack will then establish the exact location of the stolen vehicle using GPS technology and highly detailed mapping screens and liaise with the Police, Security and Recovery services providing regular location updates as necessary until your vehicle is located and recovered.
Once your vehicle has been located, SmarTrack will arrange for a Security Guard to wait with the vehicle until recovery can be arranged.
Unlike other tracking devices, SmarTrack can be transferred from one vehicle to another. This must be carried out by a SmarTrack approved engineer.
European Subscription including guard + recovery options:
Yearly subscription £149
or Duration of ownership of vehicle £399
Full web features including multi Geo-fence and private mileage £50
Smartrack also offer Monthly subscription at £12.49 per month inc vat on Direct Debit