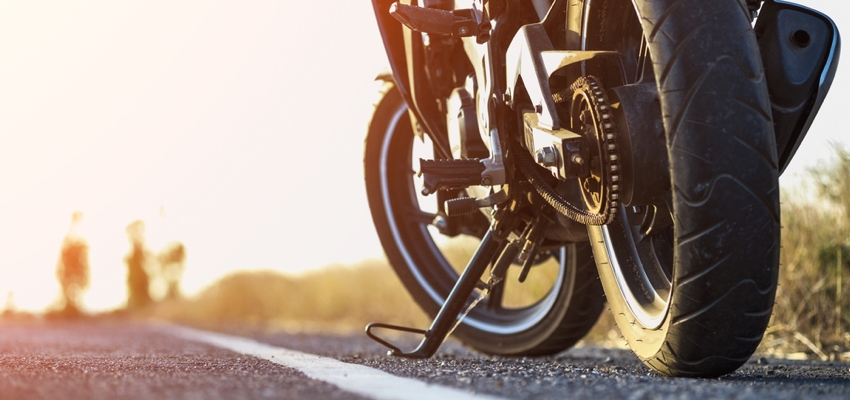 Bikers, did you know more than 40,000 motorbikes are stolen every year in the UK, almost half of which are never seen again?
More and more thieves are going to extraordinary lengths to get their hands on your most prized possession, meaning without the proper precautions, no bike is completely safe!
For every 40,000 motorbikes stolen it is estimated just 16,000 are safely returned, with the others typically being exported across Europe, sold on the black market or scrapped for parts. Scary eh? But don't panic! There are ways to avoid being on the bad side of these statistics.
So what can you do to prevent your motorbike falling into the hands of a motorbike thief? Well you could invest in a top of the range chain lock to deter criminals, but this won't stop the most determined! Instead spend your money on a top of the range, sophisticated motorbike tracker.
If, like many, you know absolutely nothing about motorbike trackers then don't worry, that's exactly what this blog is here for.
What should I look for in a motorbike tracker?

Using a tracking system is one of the best ways for you to protect your motorbike. They act as both a deterrent to thieves and an excellent tool to recover your bike should it be stolen.
There's a lot of trackers on the market. Some important things to look out for when searching for a motorbike tracker include:
Budget - It's likely that your budget will affect which tracker you buy. Remember to factor in the initial hardware cost as well as any subscription fees for monitoring your motorbike.

Thatcham approval - Any tracker that carries the Thatcham Quality Assurance is approved by insurance providers and will be an effective security device for your car.

Power source - Does the tracker draw power from your motorbike's battery? Or does it have a battery that will need replacing? How often?
Here are 3 of the best motorbike trackers on the market...

The Thatcham Category S7 assured British Tracking Systems Motorcycle Tracker uses Glonass and GPS satellites to track your motorbike 24 hours a day, 7 days a week!
Using motion sensing technology this sophisticated motorbike tracker monitors unauthorised movement and can be connected to the alarm system of your motorbike.
Discreetly installed it comes with a waterproof case for extra protection when out on the road!
And with more and more motorbikes being stolen and exported overseas the British Tracking Systems Motorcycle Tracker comes with European coverage as standard for added peace of mind.
Other main features of the British Tracking Systems Motorcycle Tracker include:
See your asset live at home by PC

Thatcham Approved Category S7 tracker

Battery disconnect alerts

Low Battery Alert

This system can be transferred onto your future vehicles - saving money!

12 and 24 volt

ScorpionTrack & Trace is ideal for customers who are looking for a tracker with a smaller price tag and don't require an insurance-approved product. ScorpionTrack and Trace is a small, smart and waterproof GPS tracker with Bluetooth connectivity and internal backup battery. It's fast & easy to fit yourself.
It's features include:
Location on demand via PC, laptop or smartphone

Tow-away & tamper alerts

Low vehicle battery text alert

Transferable from one vehicle to another

European coverage included as standard

Non-insurance approved, non-Thatcham accredited.

Meta Trak S5 Deadlock with Driver Immobilisation was developed as a direct response to the increase in bike thefts, specially designed to prevent key cloning and relay attacks. It's a tracker that includes every feature you could want, promising to immobilise and track your motorcycle if it's stolen.
It also has the ability to set up geo-fencing alerts if your bike moves outside of a desired area, and lets you know if there are any concerns about your bike or its battery.
Other features include:
Insurance & Thatcham Cat S5 approved

Automatic Immobilisation

OBD port protection (optional extra)

Deadlock Immobilisation

UK & European coverage

Mobile app & 24hr monitoring

Fully waterproof

Approved by Audi, VW, VW Commercial, SEAT, Skoda and Yamaha
Still unsure? Our expert team is always happy to offer any advice you need. Give us a call to discuss your requirements in detail on 0800 756 5100.
Alternatively. You can take a look at our full range of motorbike trackers by clicking the link below.